"ADRAVANTI PAOLO MD
– Specialista in Ortopedia e Traumatologia
– Specialista in Chirurgia del ginocchio con importante casistica di interventi di chirurgia protesica, legamentosa ed artroscopica.
Come relatore partecipa ai maggiori congressi nazionali ed internazionali sulla chirurgia del ginocchio."
Jean-Noel Argenson
MD, PhD
Professor Jean-Noel ARGENSON, MD, Ph is an orthopedic surgeon specialized in hip and knee arthroplasty, Chairman of the department of orthopedics and traumatology of the Aix-Marseille University hospital. He is one of the past-President of the European Knee Society, board member of SOFCOT and AORecon. He is the current Chair of APCORT Board of Trustees (OTSR & ICL). He is member of the Knee Society, the International Hip Society and the European Hip Society. He served during the last ten years as Deputy Editor for Adult Hip and Knee reconctruction for JBJS. He is currently serving as medical director of the Institute for Locomotion within Aix-Marseille University hospital.
"Doctor Arnout graduated as an orthopedic surgeon from the Catholic University of Leuven in 2009. After graduation, she followed a fellowship with Professor Bellemans and Professor Vandenneucker.
Since 2013 she is working as a knee surgeon at the University Hospital of Ghent. She is working on a PhD project related to bicruciate sparing knee replacements."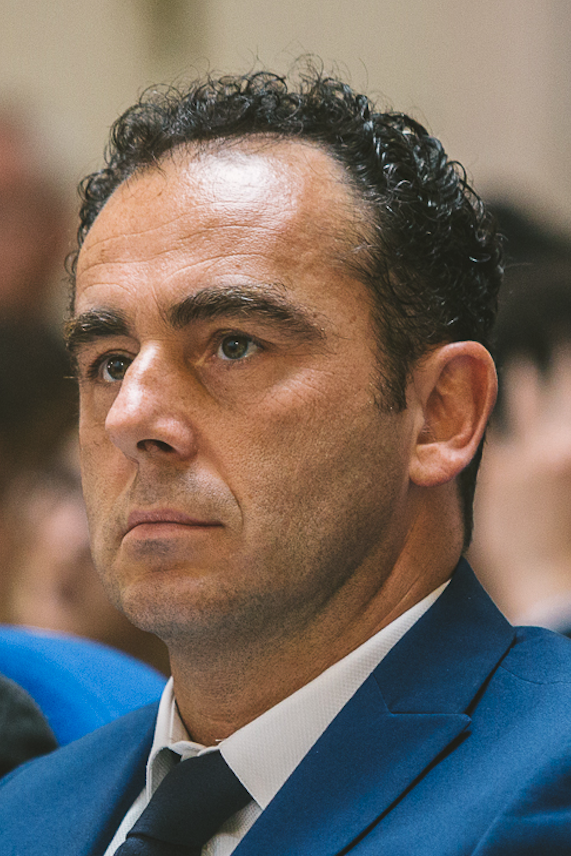 "Director of IFCA Institute in Florence, Italy
Research area: All aspects of the Fast Track pathway Active research in total knee arthroplasty surgical technique and planning. High volume center for knee revision arthroplasty procedures.
PhD degree in musculoskeletal pathology with a thesis on finite element analysis in meniscal bearing knee. Research Fellowship with Dr Insall at ISK Institute and a Clinical fellowship at Hospital for Special Surgery in New York.
Former President of the European Knee Society and actually serves EKS as Board member. He published more than 60 peer revied papers and book chapters. Reviewer for several international orthopaedics journals. He lectures every month in national and international meetings."
Consultant knee surgeon. Southampton University Hospital and King Edward VII Hospital, London. Professor of bio medical engineering, School of engineering sciences Southampton University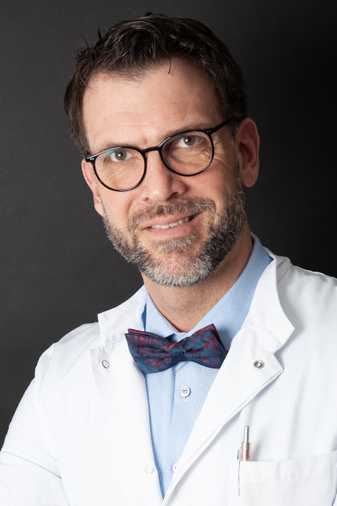 University:
1995-2002 LMU Munich
2002-2004​ Department of orthopaedic surgery, University of Regensburg
2004-​2006​ Department for Orthopaedic Surgery and Surgery of the Extremities, Bürgerspital Solothurn, ​Switzerland
2006-2012 Department of orthopaedic surgery, University of Regensburg
2012-2014 ​Head of Department for Endoprosthetics and foot surgery Sportklinik Stuttgart
Senior consultant/ Chief physician/ Head of Clinic:
2015-2022​ Department for Endoprosthetics and foot surgery, Sportklinik Stuttgart
Since 2022 ​Clinic for Orthopaedic an Trauma Surgery, Krankenhaus Barmherzige Brüder München
Professor in orthopaedics, specialized in knee and sports surgery.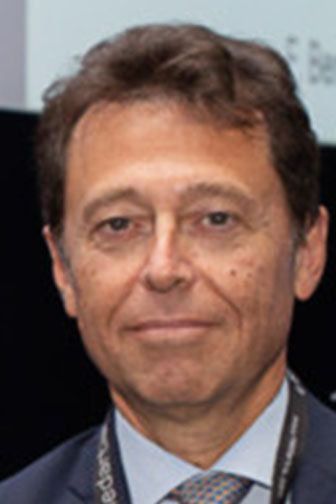 "Full professor of Orthopedics and Traumatology 2000-2022 – University of Pavia. Now at IUSS Pavia – Supoerior Instruction University (2022). Chairman of the Sezione di Chirurgia Protesica ad Indirizzo Robotico – Sezione di traumatologia dello sport at Fondazione Poliambulanza Istituto Ospedaliero, Brescia.
Main interest: knee and hip prosthetic replacement, primary and revision. President in charge of the SIdA (Società Italiana dell'anca)."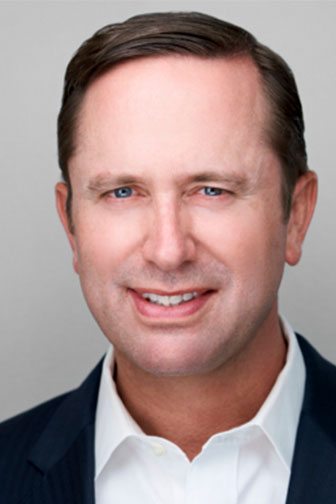 Friedrich Boettner
MD, PhD
Dr. Fritz Boettner is a specialist in complex primary and revision total joint replacements of the knee and hip.
He performs over 600 joint replacements a year and has a strong research interest in total knee replacement. His focus is the post traumatic total knee replacement as well as fast track surgery and blood management in TKA.
He has authored over 150 peer reviewed papers and over 20 book chapters.
Dr Michel Bonnin, MD, PhD, is an orthopaedic surgeon trained in the « Lyon School of Knee Surgery ». His practice is exclusively Total Joint Surgery in Lyon, France at the Centre Orthopédique Santy.
1999-2006 Student @ Hannover Medical School, Royal Perth Hospital
2006-2012 Orthopedic Training @ Dept. for Orthopedic Surgery, Hannover Medical School, Annastift Hospital Prof. Windhagen and Dept. for Trauma Surgery, Hannover Medical School, Prof. Krettek
2012 AFOR Followship, Orthopedic Dept., AKH Wien, Prof. Windhager
2012-2018 Consultant, Dept. Orthop. Surgery, Hannover Medical School, Annastift Hospital, Team-Leader Oncologic Surgery and Knee Arthroplasty Research
2017 Assistant Professor for Orthopedic Surgery @ Hannover Medical School
since 2018 articon Spezialpraxis für Gelenkchirurgie, Bern
Membership: EKS, DGOOC, ESSKA, AE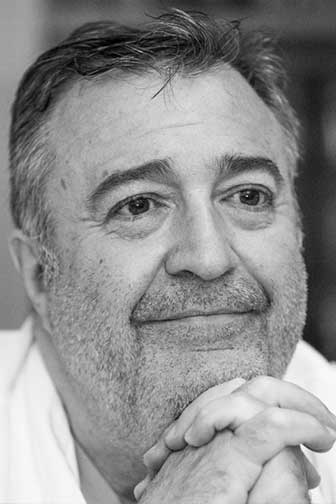 Full Professor and Chief of the Department of Orthopaedic Surgery and Traumatology at Modena University Hospital, Modena, Italy. Past president of the European Knee Society.
Orthopaedic surgeon in a private setting since 20 years
subspecialized in knee and hip arthroplasty and revision surgery
roboticarm assisted surgery since 2018
"JPC studied medicine at Magdalen College Oxford. He was appointed consultant at The Middlesex/UCLH in 1991. While there he co-founded 'Acrobot' with Brian Davies, which delivered the world's first haptic constraint robot for partial and total knee replacements. He was appointed Orthopaedic Surgeon to Her Majesty the Queen in 2003.
In 2005 he was appointed Professor of Orthopaedics at Imperial College, where he built up the MSk lab, a group of 34 surgeons, scientists and engineers, from 14 different countries. In 2015, a grateful patient donated £40m towards the 12 storey £120m Biomedical Engineering Hub on the White City campus."
Dr. De Martino is an orthopaedic surgeon and specializing in adult reconstruction and joint replacement in the Division of Orthopaedic Surgery at Fondazione Policlinico Universitario Agostino Gemelli IRCCS – Catholic University of the Sacred Heart in Rome, Italy. He completed several fellowships at the Hospital for Special Surgery (NYC) including Biomechanics, Joint Replacement and Complex Joint Reconstruction. Dr. De Martino specializes in orthopaedic procedures including primary and revision knee and hip replacement, partial knee replacement. He has a strong background in minimally invasive surgery and in new technologies, including robotics and computer-assisted navigation. He is the designer of a 3D-printed cementless tibial component.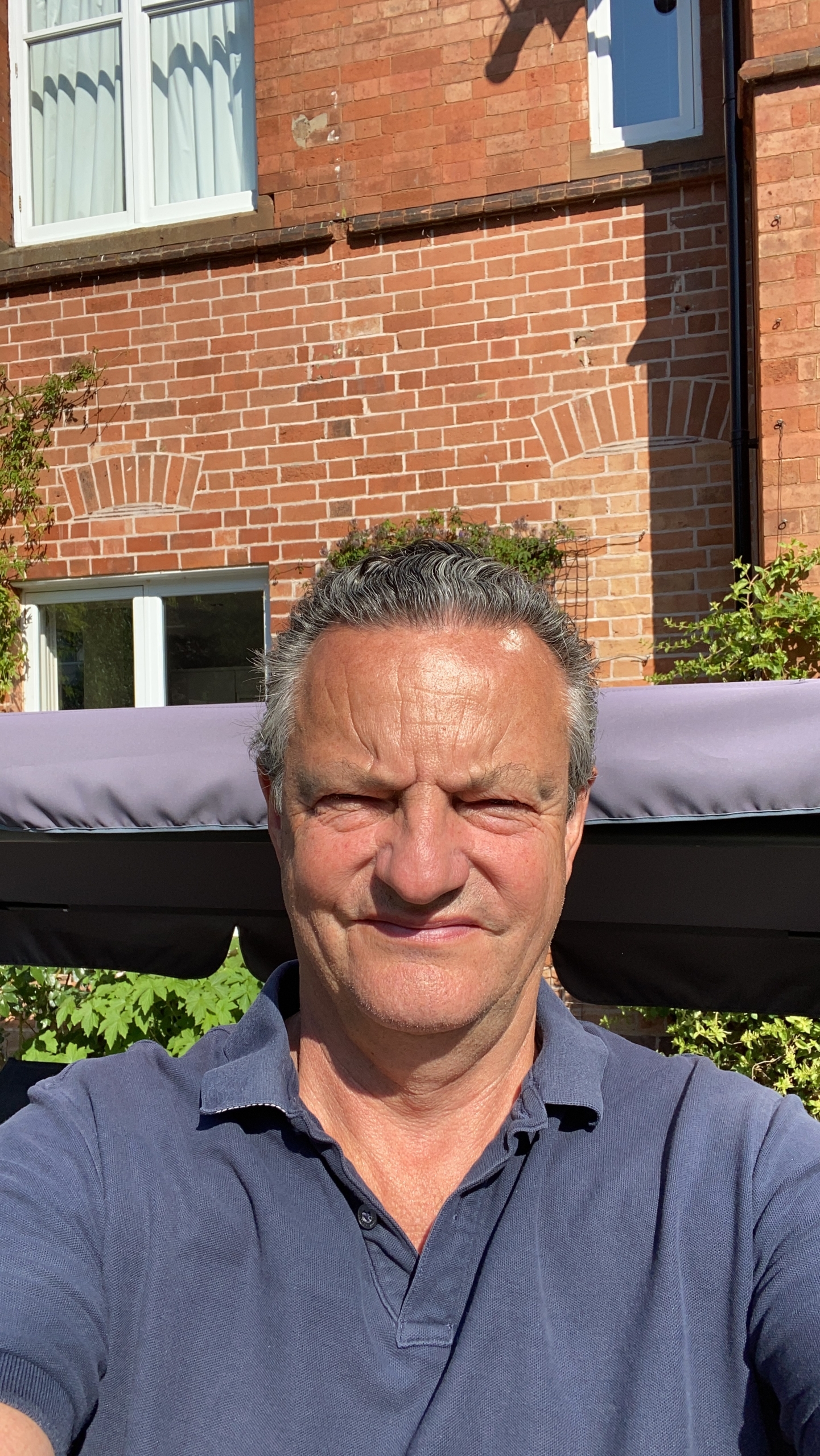 Past President EKS
Past President BASK
Author on > 150 papers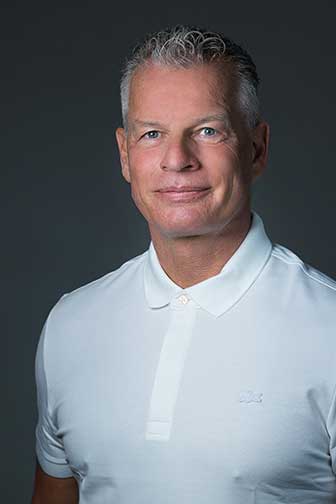 Thorsten Gehrke holds the position of Medical Director and Chief Physician at the ENDO-Klinik Hamburg, Germany, which is doing about 7.500 Joint Replacements / Year.
Additionally, he got worldwide reputation by organizing and chairing together with Dr. Javad Parvizi the International Consensus Conference on Periprosthetic Joint Infections (PJI) in Philadelphia in 2013 and the International Consensus Meeting (ICM) in 2018. In 2020 he was the co-author of the Consensus Group about resuming elective surgery after COVID 19.
In 2021 together with Dr. Parvizi he organized the VTE Consensus Meeting
Thorsten Gehrke is a visiting Professor in numerous Universities, like Buenos Aires, Santiago de Chile and Shanghai.
"Kirill Gromov is an Associate Professor at Copenhagen University Hospital and Head of The Arthroplasty Unit at Hvidovre Hospital.
His main research interests are fast-track and outpatient arthroplasty, patient reported outcomes, implant selection in total knee and hip arthroplasty and pathway optimisation. He has published >90 papers on those topics."
Dr. Halder obtained his specialization in orthopaedic surgery in 1997. From 1998-1999, Dr. Halder worked at Mayo Clinic in Rochester, Minnesota, USA. In 2001, Dr. Halder was appointed Chairman of the Hospital for Joint Replacement Sommerfeld. In 2013, he became Professor of the Otto-von-Guericke University Magdeburg. In 2009 was appointed Chairman of the Guidelines Committee of the German Society for Orthopaedics and Orthopaedic Surgery. In 2015 he became ist treasurer. Since 2019 he is Vice-President and since 2022 he is President of the German Society for Orthopaedics and Orthopaedic Surgery. With more than 3500 arthroplasties per year the Hospital for Joint Replacement is one of the biggest hospitals in Germany specialized in this field.
"Thomas J. Heyse, MD, PhD, Professor is an orthopaedic surgeon who specializes in treatment of knees and hips.
He fulfilled clinical fellowships in Paris (Philippe Cartier) and at the Hospital for Special Surgery, New York. He now operates at the Red Cross Hospital in Frankfurt, Germany. His clinical focus is arthroplasty and arthroscopy to knee and hip, with special interest for partial knee replacement.
Dr. Heyse has published over 100 manuscripts in international peer reviewed orthopaedic journals. He is Editor-in-Chief to the journal of Archives of Orthopaedic and Trauma Surgery (IF 3.0). Dr. Heyse is fluent in German, English, French, Dutch and Spanish."
Robert Hube is a Professor of Orthopedic Surgery at the Charité Berlin and the Head of the Center of Joint Replacement of the OCM/SANA Campus in Munich where he specializes in minimal invasive surgery, both of the hip and knee, and revision surgery. He completed fellowships in Germany, South Africa and the US and is the current President of the German Knee Society. He is also involved in diverse European hip and knee societies and reviews for certain international orthopedic journals.
"HOFMANN Siegfried MD PhD
Professor Orthopedic Surgery
Head joint reconstruction team Stolzalpe 1999-2011
Director knee training centre at Stolzalpe since 2000
Director of ECOT in Iraq since 2011
Specific areas of research interest:
joint reconstruction and joint preserving surgery knee, computer assisted surgery, failure analysis & revision surgery TKA, biomechanics
Awards:
Several national and international awards
Publications:
More than 150 international publications and book chapters"
Bernardo Innocenti
MD, PhD
Professor of Biomechanics at École polytechnique de Bruxelles, ULB, since 2012. Founder and ex-President of the CAOS Belgium, member of the European Knee Society, European Society of Biomechanics, European Society of Sport Traumatology, Knee Surgery and Arthroscopy. His main research field is the orthopaedic biomechanics, in particular the analysis and investigation of the human knee joint. In this field he is author of more than 100 peer-reviewed articles, 1 book, 4 book chapters and over 300 international conference contributions. He was awarded the 'Marc Coventry Award' in 2009 and the 'Richard S. Laskin Award' in 2011. He currently serves on the Editorial Board of several international journals in the field.
Antonio Klasan
MD, PhD, EMBA
After finishing orthopaedic Training in Germany, Dr. Klasan finished a Knee Fellowship in Sydney, Australia as well as an Arthroplasty Fellowship in Auckland, New Zealand. He currently works as Head of Knee Surgery at AUVA Hospitals in Graz and Kalwang, Austria. His clinical and scientific interests are personalized knee arthroplasty using new technologies and ligament reconstruction surgery.
"Prof Nick London, MA MD (Cantab.) FRCS (Tr & Orth)
Specialist Knee Surgeon at The Yorkshire Knee Clinic (Harrogate and Leeds)
Visiting Professor to Leeds Beckett University School of Sport
Nick London is an expert knee surgeon with more than 25 years' experience in sports injuries, knee arthritis and knee replacement surgery. He has a particular interest in managing young, active patients living with arthritis and his experience with partial knee resurfacing (ligament-preserving replacement surgery) is unparalleled in the region (more than 2,500 cases). He has extensive teaching, training, research and development commitments."
Prof Sébastien Lustig is the chair of the orthopaedic department in Lyon North University Hospital. Hi serves as board member for EKS, ISAKOS and the French Hip and Knee Society.
"Current positions:
Head of the Knee Unit in 'Orthopedie Roeselare'
AZ Delta hospital
Visiting Professor at the Catholic University of Leuven
2011-2015 Doctoral thesis in Biomedical Sciences
Titel: The Tibio-Femoral Joint Line: What is the biomechanical and clinical impact of surgical modifications?
Papers in Peer reviewed Journals
ORCID ID: https://orcid.org/0000-0002-5440-6132)
CHAPTERS IN BOOKS:
T Luyckx, J Victor (2012) 'Alignment and biomechanics': a surgeon's perspective.
In: Thienpont E (ed) Improving Accuracy in Knee Arthroplasty, 1st edn. Ajanta, New Dehli, pp 85-94
Mid-Flexion Instability After Total Knee Arthroplasty.
J Victor, T Luyckx
In: Insall and Scott (ed) Surgery of the knee, 6th edn., chapter 154"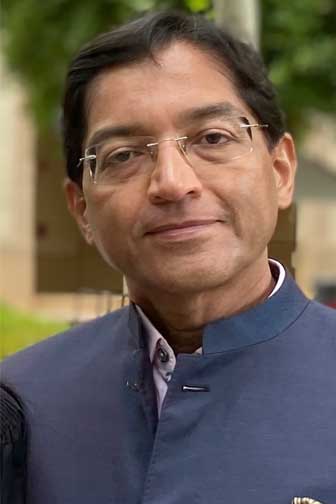 Dr Arun Mullaji is a knee surgeon, with 30 years clinical experience and over 15,000 successful surgeries, who has trained and worked in the UK, USA, Germany & Hong Kong. He has nearly 100 scientific papers in peer-reviewed journals, with nearly 3000 citations. Dr Mullaji is a Founder Member of the Indian Society of Hip and Knee Surgeons, Past President of the Asia Pacific Arthroplasty Society, Past President of the Indian Society of Hip and Knee Surgeons, and Executive Member of the Indian Joint Registry. He is a Faculty speaker at the Current Concepts in Joint Replacement (USA), OSET, ICJR, AAOS, ISTA, APAS, APKS, EKS, EFORT, CAOS, IOA.
Professor of Orthopaedic surgery with an interest in Unicompartmental Knee Replacement
Visiting Professor at the Catholic University of Leuven
2011-2015 Doctoral thesis in Biomedical Sciences
Titel: The Tibio-Femoral Joint Line: What is the biomechanical and clinical impact of surgical modifications?
Papers in Peer reviewed Journals
ORCID ID: https://orcid.org/0000-0002-5440-6132)
CHAPTERS IN BOOKS:
T Luyckx, J Victor (2012) 'Alignment and biomechanics': a surgeon's perspective.
In: Thienpont E (ed) Improving Accuracy in Knee Arthroplasty, 1st edn. Ajanta, New Dehli, pp 85-94
Mid-Flexion Instability After Total Knee Arthroplasty.
J Victor, T Luyckx
In: Insall and Scott (ed) Surgery of the knee, 6th edn., chapter 154″
Rob Nelissen is professor and chairman department Orthopaedics of the Leiden University Medical Center (LUMC). Co-founder, former chairman of the Dutch Arthroplasty Register (LROI) (> 950.000 implants, completeness 99%). Currently he is Secretary General of EFORT / co-chair of N.O.R.E. (Network Orthopaedic Registries of Europe).
Chairman Expert Panel Orthopedics Trauma Rehabilitation Rheumatology under the MDR (EU commission, EMA, 2021). His research relates to "optimising clinical outcome" and "prediction modelling of outcome". He published over 450 peer-reviewed articles, with focus on healthcare evaluation and prognostic modelling and optimizing outcome in arthroplasty patients.
Sebastien Parratte
MD, PhD
Pr Sebastien Parratte (MD, PhD) is a consultant orthopaedic surgeon at International Knee and Joint Centre, Abu Dhabi, UAE and he has a research position at the Institute of Locomotion in Marseille, France. He is the Treasurer of the European Knee Society. Pr Parratte's clinical activity is focused mainly on knee surgery. He has particular interest partial knee arthroplasties, alignment in knee Arthroplasties and Robotic. He won twice the Knee Society Insall Award and once the Hip Society Stinchfield Award. He performed in 2012 for the John Insall traveling fellowship. He has published more than 160 papers related to his field of research.
Carsten Perka is Professor of Orthopaedic Surgery, Director and Orthopaedic Surgeon-in-chief, Department of Orthopaedic Surgery at the Charité – Universitaetsmedizin, Berlin, Germany. Professor Perka's research focuses on the development and evaluation of different joint preserving and replacement techniques for the hip and the knee, in particular the clinical outcome of innovative operative techniques for preservation of the hip, as well as minimally invasive and navigated hip replacement.
President of BASK. Senior Knee Surgeon North Bristol NHS Trust. Partner Knee Specialists LLP. Member: BASK, EKA, ISAKOS, ESSKA. Journal reviewer: BJJ, The Knee, KSSTA, BMJ. Medical advisory committee National Joint Registry. Steering committee ODEP and Beyond Compliance. His practice covers all aspects of knee surgery but with particular experience in Partial, Total and Revision Knee arthroplasty.
"Prof Andrew Price studied medicine at the University of Cambridge before completing his clinical studies at St.Thomas' Hospital in London. For his Orthopaedic training he joined the Oxford training programme in 1997, becoming a Clinical Lecturer in NDORMS in 2001.
In 2011, through the University of Oxford Recognition of Distinction exercise, he was made a Professor of Orthopaedic Surgery at NDORMS. His clinical work as a Consultant Knee Surgeon is based at the Nuffield Orthopaedic Centre, where he has recently been appointed to Clinical Director T&O. His research is based in NDORMS at the Botnar Centre, where he Leads the Knee Research Group."
"I am the Group Chairman of the Institute of Musculoskeletal Disorders and Orthopaedics,Medanta Medicity,Gurugram,India..
I have been doing knee surgery for the past 38 years and am the Managing Trustee Of the Indian Society of Hip and Knee surgeons.."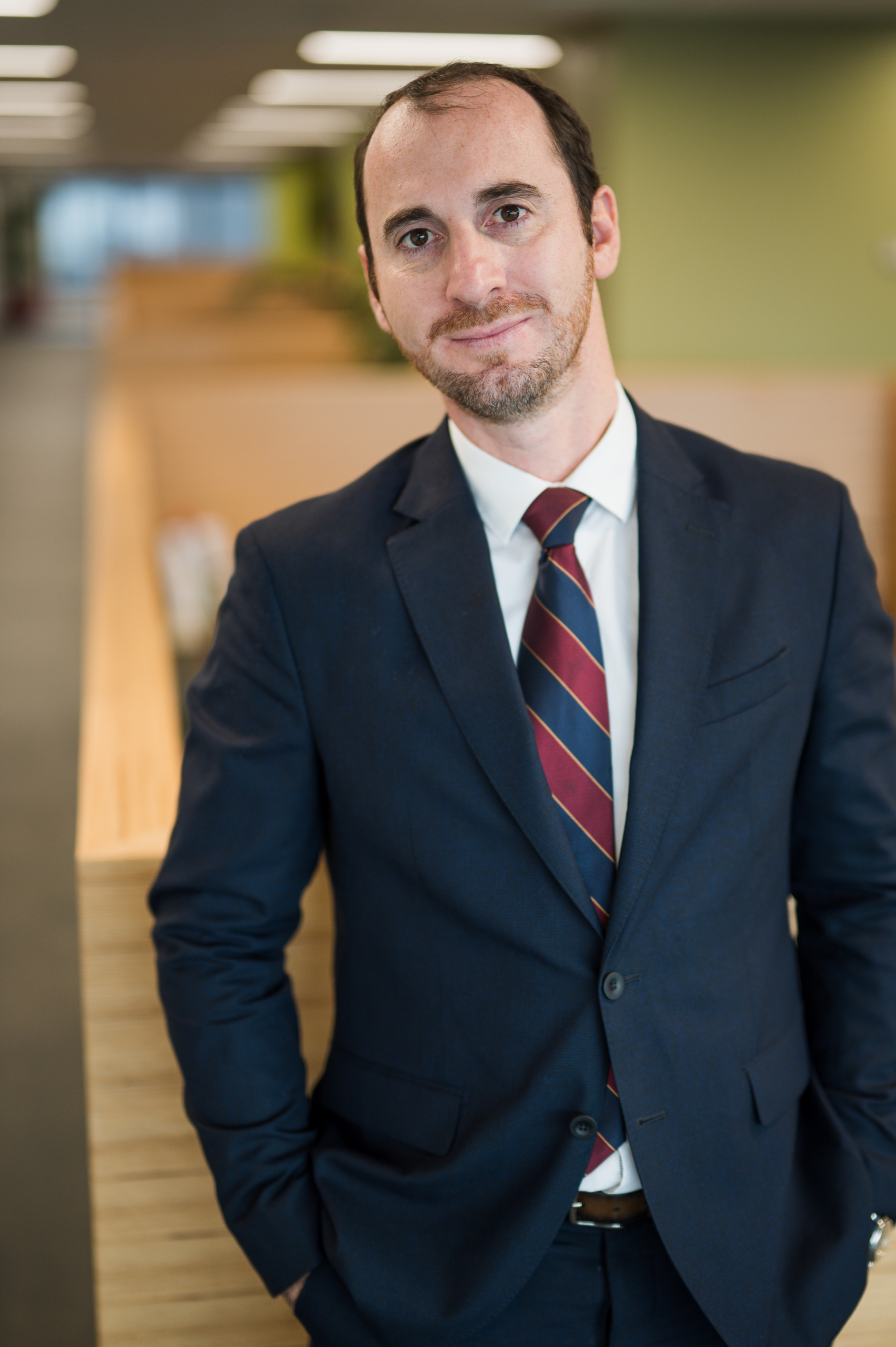 Charles is a Consultant Hip & Knee Reconstruction Surgeon specialised in personalized techniques preserving native joint's physiology (anatomy, laxity and kinematics – #Kinematic Alignment) and bone stock. Charles operates at the Clinique du Sport Bordeaux-Mérignac and is the head of the Bordeaux Arthroplasty Research Institute (BARI). He is co-founder, Secretary, and 2nd Vice-President of the Personalized Arhroplasty Society (PAS), in addition of being an active member of the European and French Hip and Knee Societies (EHS, EKS, and SFHG).
"Martin Roche is the Director of Arthroplasty at HSS Florida. He is a developer of Robotic and Sensor Assisted Knee Arthroplasty. He performed the First Mako Partial Knee , Verasense Sensor Assisted TKR , and the first Mako Total Knee Arthroplasty.
He is an active member of the European and American Knee Society. His research is focused on Surgical Techniques of Knee Arthroplasty, OutPatient Knee Arthroplasty , Functional Ligament Balancing , and Robotic Applications."
Stefano Marco Paolo Rossi
MD
Adult Reconstructive Surgery, Sports Traumatology, Robotic Surgery
"Prof. Roberto Rossi is a specialist in orthopedics and traumatology and holds the position of Full Professor at the University of Turin. He is the author of over 150 publications, 38 book chapters, 5 monographs and 25 scientific cinematography.
He is Director at the University Structure of Orthopedics and Traumatology of the Mauriziano Umberto I Hospital in Turin. Juventus Football Club
Orthopedic Consultant ."
"2001 – 2005 Orthopaedic Surgery Resident, Hospital for Special Surgery, New York
2005 – 2007 Orthopaedic Surgery Fellow, Uniklinik Balgrist, Zurich
2007 Travel Fellowship Knee Surgery:
Chitranjan S. Ranawat, M.D, New York, Thomas P. Sculco, M.D, New York, Robert E. Booth Jr., M.D, Philadelphia, USA
2007 – 2011 Junior Consultant, Hip and Knee Surgery, Schulthess Klinik, Zurich
2011- Consultant Orthopaedic Surgeon, Hirslanden Klinik
Membership, Position:
European Knee Society (EKS)
Schweizerische Gesellschaft für Orthopädie (SGO)
Fachgruppe Knie der Schweizerischen Gesellschaft für Orthopädie (EGK)
International Society of Orthopaedic Centers, Alumni (ISOC)
Hospital for Special Surgery Alumni Association, International Ambassador"
"Trained at Ghent University ( 1998 – 2004, Prof. Dr. R Verdonk )
Knee fellowships in Dublin and Louvain ( 2004-2005, Dr. R. Moran and Prof. Dr. J. Bellemans )
Consutant Orthopedic Surgeon since 2006 in GZA Hospitals, Antwerp and AZ voorkempen, Malle
Expertise from meniscus to revision
Special interest in Fast-track surgery, bi-UKA, custommade TKA, 3D-planning and revision"
Carsten O. Tibesku
MD, PhD
Orthopaedic surgeon, specialized on knee replacement
Professor 
Andrew Toms specialises in surgery of the knee, particularly complex primary total knee replacement and revision knee surgery. He is currently Clinical Director and Academic Lead for the Princess Elizabeth Orthopaedic Centre and NIHR lead for the SW. He Chairs the Revision Knee Working Group for BASK, sits on the NJR editorial board, the Bone and Joint Infection Registry steering group and the Royal College of Surgeons Robotic Advisory Group for MSK. Major research interests include pain post TKR, periprosthetic joint infection, robotics and alignment in TKR.
Emmanuel Thienpont
MD, PhD
Anders Troelsen
MD, PhD, DMSc
"Anders Troelsen, MD, PhD, DMSc, is a professor within the field of orthopaedics. He is positioned at the Department of Orthopaedic Surgery, Copenhagen University Hospital Hvidovre, Denmark, where he serves as a senior consultant performing knee and hip arthroplasty.
In the past years, Anders Troelsen cooperated on publishing 200 peer-reviewed articles in national and international journals. The primary research focus has been to improve the treatment outcomes for patients with knee and hip OA and subsequent replacement surgery including unicompartmental knee arthroplasty."
Hilde Vandenneucker
MD, PhD
"Hilde Vandenneucker (° 22/09/1968) is a full-time staff member of the Orthopaedic Department of the University Hospitals Leuven (since 1999) and part-time assistant professor of the Department of Development and Regeneration , Faculty of Medicine, KU Leuven (since 2014) .
She received the degree of Doctor of Biomedical Sciences (PhD) at the KULeuven, with a project entitled "The patellofemoral joint; kinematic and biomechanical behaviour and its clinical application to knee arthroplasty".
She has a full–time clinical activity and combines this with a teaching task in the Faculty of Medicine and research."
Gijs van Hellemondt
MD, PhD
"Prof. Verdonschot is a mechanical engineering and is an active member of the biomechanical community for over 3 decades. He is Scientific Director of the Technical Medical Centre of Twente University in the Netherlands and full professor at the Orthopaedic Research Laboratory of the Radboud University Medical Centre the Orthopaedic Research Laboratory, Nijmegen, the Netherlands. He is recipient of ERC Advanced Grant, entitled: 'Biomechanical diagnostic, pre-planning and outcome tools to improve musculoskeletal surgery'.
His group has extensive expertise on computer modeling of the human musculoskeletal system, bones and the functioning of orthopaedic implants."
"Medical Doctor 1985
PhD Medical Sciences 2009
2011- today: full professor Orthopedics at Ghent University, Head of department orthopedics and traumatology UZ Ghent"
Philip Winnock de Grave
MD, PhD
Philip Winnock de Grave is a dedicated knee arthroplasty surgeon working in Roeselare, Belgium. Special interests are total knee alignment, robotic surgery, compartmental surgery and osteotomy. Philip is currently doing a PhD at the University of Leuven. In this project he assesses the outcome of robotic TKA with different alignment strategies, using gait analysis and performance testing.